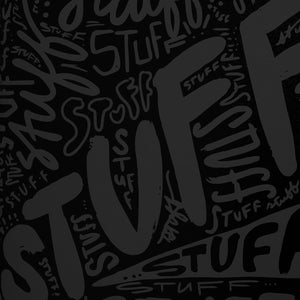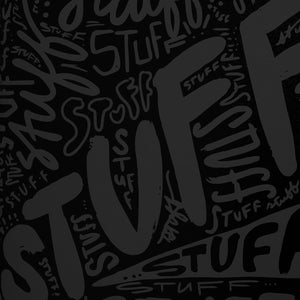 Decrease overwhelm and turn your chaos into clarity.
Engaging Tools
Most productivity books offer something no one really wants: words, words and more words (and few to no pictures). That's no fun - and not very productive. 
Simple Methods
Doing to Done is all about simplified, illustrated, easy-to-implement techniques that help you decrease overwhelm and turn chaos into clarity.
Built for Results
Doing to Done is a better way to be the best. This book will teach you how to cultivate quick wins that lead to big-time impacts in all areas of your life.
A Proven System That Works
Trusted by CEOs of major corporations, creative leaders, athletes and more, the Doing to Done method has been refined for twenty years to create a productivity system, that's actually... well, productive.
Get Your Copy
Meet
Mike Williams
Mike Williams is a speaker, author, executive, and coach who helps leaders obtain small wins with a big impact on their lives and businesses. He gives people the actionable tools to succeed on their terms with less effort AND be at the top of their game in all areas of life.
Through his leadership roles with General Electric, The David Allen Company, and Zappos, Mike kept noticing that people were desperate for a better path to productivity to help them fight digital distractions, mind clutter, and wasteful uses of their time. But the only resources available involved complex approaches, reading thick self-help books, or participating in boring seminars. He knew a better way existed—one rooted in simplicity and realism. So in his pursuit, he spent two decades working with thousands of people across different industries--from rocket scientists to students to nonprofit organizations.
Today, Mike assists clients using an effective coaching methodology that's far from complicated. He also used what works to create Doing to Done—Productivity Made Simple, Illustrated for Busy People Like Us, a visually engaging book about quick wins with significant impacts. Bringing a bit of Southern California energy to his work, he firmly believes that managing stress through better productivity shouldn't be so stressful.
★★★★★

This book is brilliant. The art is amazing. I want to buy copies for
everyone in my company.

Brian Leffler

COO of Instrumart
★★★★★

I've practiced some amazing productivity methodologies, and most have three problems: too complex, too wordy, and lame AF. Doing to Done works. It's simple, visual, fun, and engaging. His system will change your life and help you be the best version of YOU, if you let it.

Stephen Lease

CEO of goodr
★★★★★

Mike's methods have helped me manage a global business with significant results, while also parenting, taking care of elderly parents, coaching high school and recreational sports. Mike's proven methods are exceptional, and I am proud to call him my coach.


Jeff Boliba

Chief Growth Officer at Snow Partners
★★★★★

I love the style – between the graphics and the tone – just gorgeous. Simple, but not, too – and supported with excellent, approachable art.

Tony Bingham

CEO of The Association for Talent Development
The Best Productivity Method in 2023
Simple but very powerful productivity methodl! Very practical hands-on approach. If you are stuck with GTD complexity, DTD is new paradigm. Thank you Mike for your book to help us navigate through different roles, project and next actions with much more clarity and better perspectivity. Congrats!
Simple book to make great strides
This simple strategy to make great strides in moving forward on everything is amazing. I am using the skills learned from this book to organize my plan of attack. With consistency I will catch up with what is important in my life and move forward. A solution for anyone who is struggling to keep up.
Mike makes productivity approachable and fun
I loved this book - the balance of words and illustrations made a potentially dense and complex topic extremely approachable. I've had the opportunity to work with Mike 1 on 1 and he is the best out there. Could not recommend this book more!
Quick Wins lead to Big Wins
I loved the book and already am applying it—and it's helping (did a work beat yesterday and shut off my email, amazing)! I also made a small project to get procrastination out of the way and starting with a small beat turned into substantial progress once I got in the zone. Wholly recommend this.
Embracing my Imperfectivity
Have you ever had more going on than you think one person can handle? Or have you just felt overwhelmed without the time to look for answers or relief? Or have you just gone through the motions because habits are hard to break? Well, I can definitely say that I've been in all those places, but I still read when time permits, when I want to escape, or when I just need a break, but I still keep coming back to all of the stuff that I was walking away from and then the magic happened. Doing to Done is literally a life changing manual, but in a different way than most organizing, decluttering, productivity, time management books have been. Because there are several Me's that I wasn't even recognizing, but they still exist! And this book reminded me of that and helped me be every Me and still get things done.
And that's a lot to process so here are some areas that really stood out for me. First, a life map isn't just a plan for the future, it's an acknowledgement of who you are in this moment and that could be, a parent, a sibling, a spouse, a volunteer, a manager, a writer, a reader, a musician, and so much more. When you start to realize that who you are is all these things, the stress starts to make more sense. Then there is what I consider the musical idea of breaking your "stuff" up into beats. Will this take 5 minutes, 15 minutes, or several days with lots of beats combined? Just thinking about tasks and my To Do list as beats has made life more interesting and fun while I'm actually getting stuff done. And there is the challenge to rewrite all the stuff you need to do as actions with the understanding that planning for the things on your list (or lists) can leave time for the unplanned things that you might just want to do (or not do) for you.
There's a lot to unpack in this book and I hope you take the time to read it in pieces and not all at once. Read, try, try, read. The author's illustrative approach is refreshingly accessible, breaking down complex productivity concepts into actionable steps that can be easily implemented in your daily life. From awareness to time management techniques to goal setting strategies to ongoing life managing, this book covers a wide range of topics, providing a holistic and all-encompassing, all-inclusive approach to productivity. The author's emphasis on personalized approaches recognizes that each individual is unique and encourages readers to find systems that work best for their own style and their current life experience. You might be a mom now, but a grandmother in a few years or you might have been one of four siblings before, but now it's just you. I feel like Doing to Done provides a guide to not just productivity, but to remembering to acknowledge all that makes you, you.
Throughout the book, the writing style is engaging and conversational, making it easy to absorb the information and stay motivated. The chapters are well-structured, building upon each other and creating a logical progression of ideas. Additionally, the book includes practical exercises, checklists, and worksheets that allow readers to actively apply the concepts and track their progress.
Doing to Done has been my game changer and anyone seeking to improve their productivity and accomplish more in every aspect of their lives has found the right book. Map your life, think about your future self, identify your wins, build your systems, and embrace your imperfectivity 😊.
This book will transform the way you approach productivity because living your best life can be embraced as a process and not a win or lose. It really is simple, visual, and engaging and this is my lifelong journey resource to being my best self.
Behind The Scenes @ goodr Training